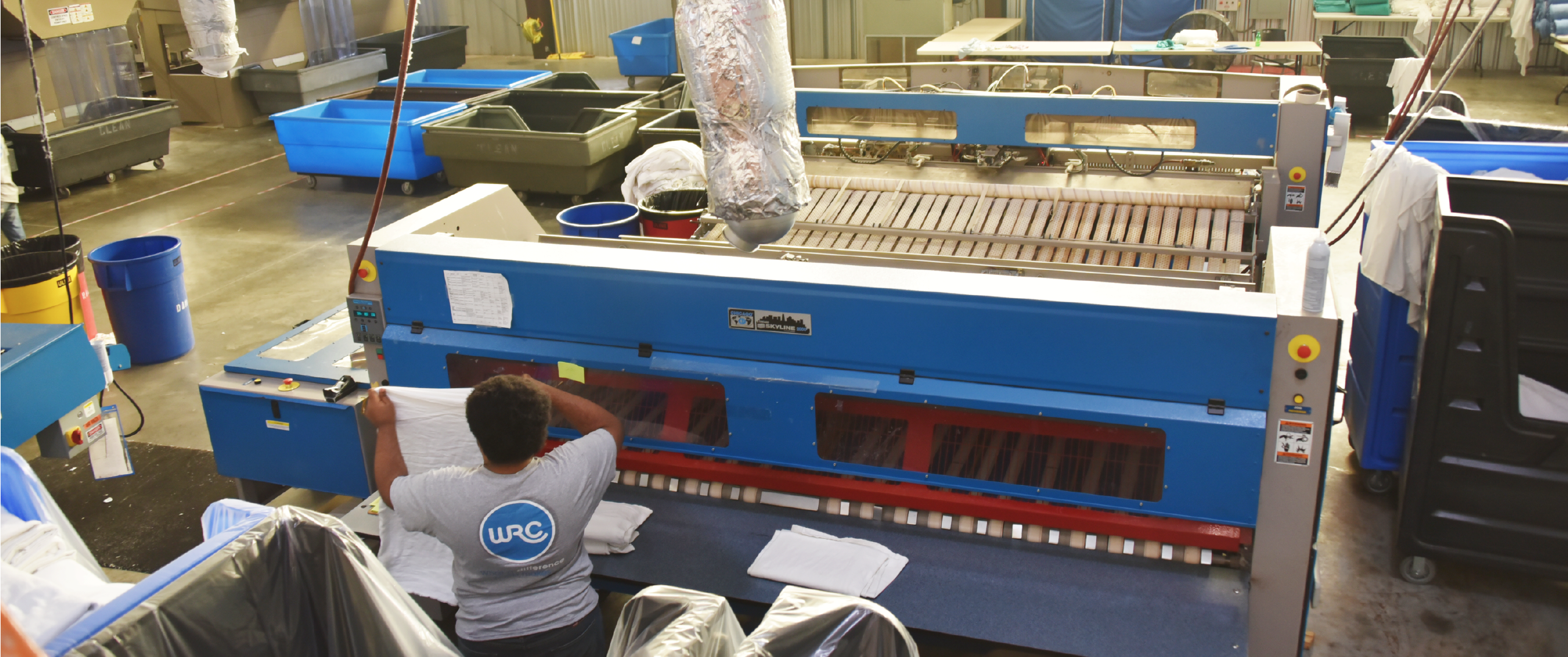 Mission Statement
WRC Laundry and Linen Services is the preferred healthcare laundry services provider, setting the standard for the healthcare laundry industry in our trade area. WRC Laundry and Linen Services employ state-of-the-art technology to offer healthcare partners cost effective textile and related services underpinned with incomparable value. We invest our resources to ensure a quality work-life for those we employ and serve, as well as a culture of continuous quality and operational improvement.Our Values
Customer Service
We at WRC Laundry and Linen Services share a passion for truly listening to our customers, acting positively on what we hear, striving to exceed expectations every single day and consistently providing our customers with value.
Pursuit of Excellence
Everything we do revolves around providing the highest level of products and services. We promote excellence and encourage innovation by providing an environment that supports new ideas and ways of doing business.
Personal Value
We at WRC Laundry and Linen Services treat everyone with the highest level of dignity and respect, we embrace and celebrate diversity and we encourage personal development at all levels.Accountability.
We consistently meet and exceed the needs of our customers and employees by following through on what we say we will do and utilizing organizational resources in an efficient manner as well as being ethical, honest and trustworthy.
For a list of other business areas that our organization participates in, please click here.